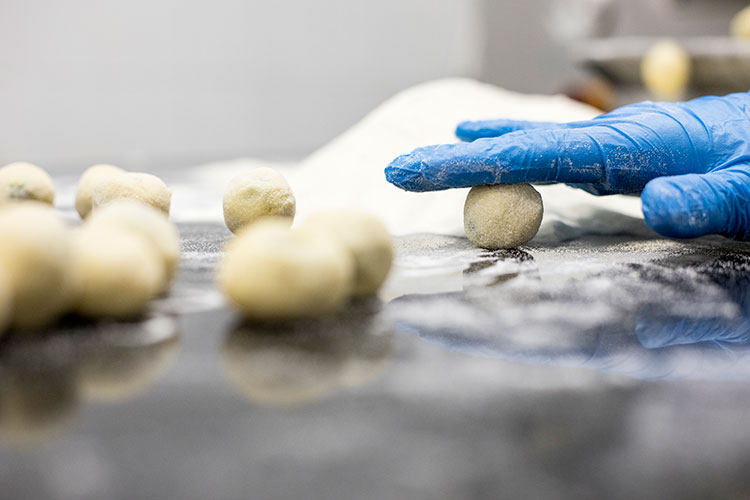 Overview
In 1934, Mohammed Bachir EL Baba, aged 13, earns his living by working for a "Halawanji" in Sidon, Lebanon. Up to 1943, and with a talent and passion for trade, he starts his own business, working from his home.

In 1950, a simple sweets shop opened in the city of Sidon with the ambition of offering homemade quality sweets to the neighboring locals. Fast forward 67 years, AL BABA Sweets is now one of the leading and innovative Arabic sweets companies, not only in Lebanon, but in the whole Middle East region.

With 7 local branches in Lebanon and 4 spread between Abu Dhabi and Dubai, AL Baba sweets continues to enhance its product lines and introduce first to the market concepts.
Mission
We strive to satisfy customer tastes, while maintaining food innovations and quality standards. We work to create a welcoming environment for our customers, while learning and adjusting to their needs and tastes.
Vision
We aim to become the leading destination for traditional sweets in the Middle East and Gulf region, while maintaining the best quality and hygiene standards. We want to build a team of expert employees in food and customer service. And ultimately, we want to make our customer part of this family business, whilst understanding his needs and adjusting to them.
Goals
Run a profitable business, and increasing annual sales by 5-10%. Follow an increasing rate of customer satisfaction, while investing in team trainings and tracking customer complaints. Continue to achieve food safety standards (HACCP, ISO 22000,, GAP, etc...). Expanding through franchising, distribution, and increasing E-commerce sales.
It's because of you, our loyal customer, that we've been here for 68 years and counting.